Virtual Racing
Virtual Racing Championship
The Alfa Romeo Owners Club, in collaboration with the Alfa Romeo Championship, have setup several Virtual Racing Championships using Assetto Corsa for online gaming excitement. And we have dedicated servers just for us.
We are delighted to offer AROC Members and ARCA Registered Drivers TWO concurrent championships running on Windows PC using Steam.
We have a full calendar of race weekends and when the calendar shows no races, there is a looping on-track session so you can be online and racing an Alfa at any time of day or night!
Scroll down to see more details or jump to our FAQs at the bottom of the page.
Novices and new entries are very welcome. Why not give it a go?
Screenshot renders by Greig Young.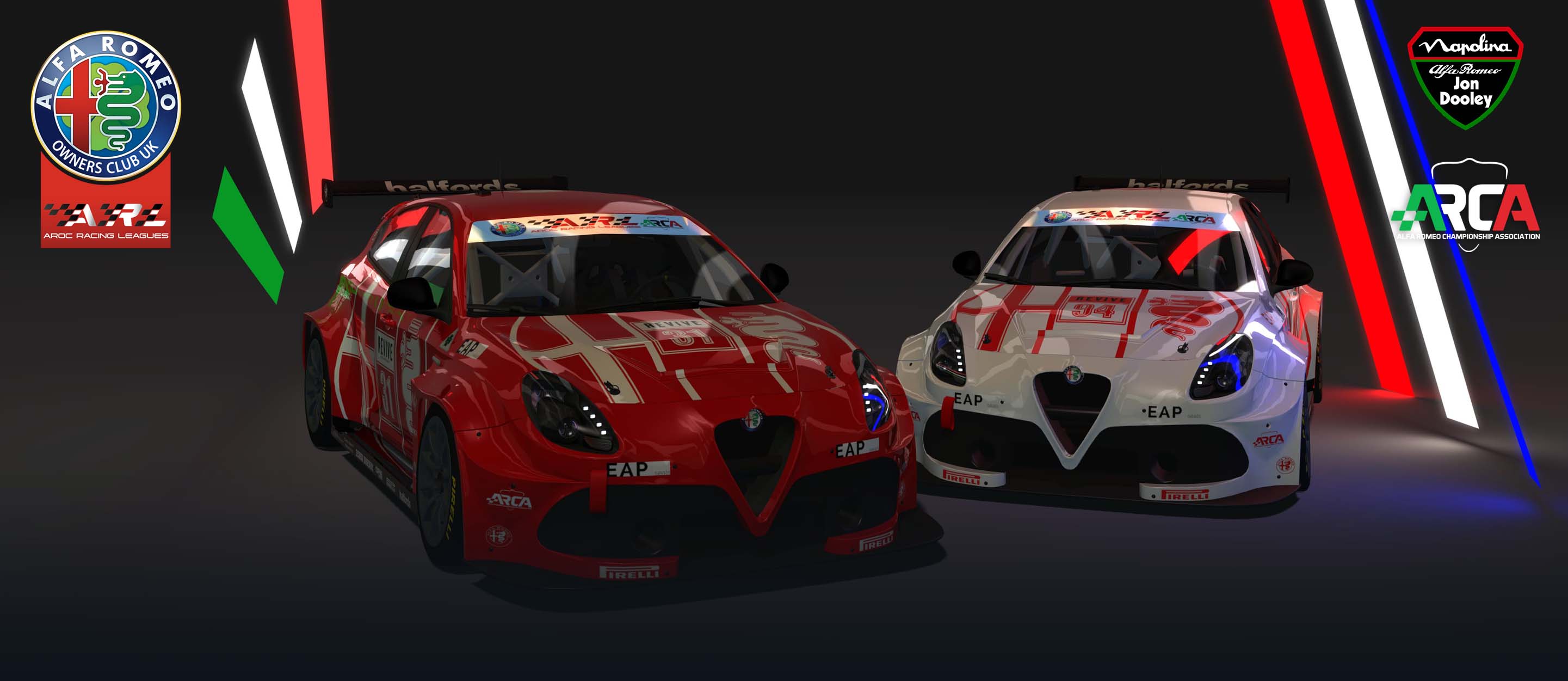 Members Only | Windows
Active Championships
The second half of 2022 will again see AROC Racing Leagues run two concurrent championships – the UK Touring Car Championship and the Halfords International Formula Alfa Championship.
Both Championships will consist of 12 Wednesday night Race Meetings, two weeks apart. The Championships will be offset by one week to allow those who wish to (subject to capacity) to race every week.
The UK Touring Car Championship will be contested using the Giulietta TCR. The Halfords International Formula Alfa Championship will visit different international circuits, roughly aligned with the Formula One World Championship.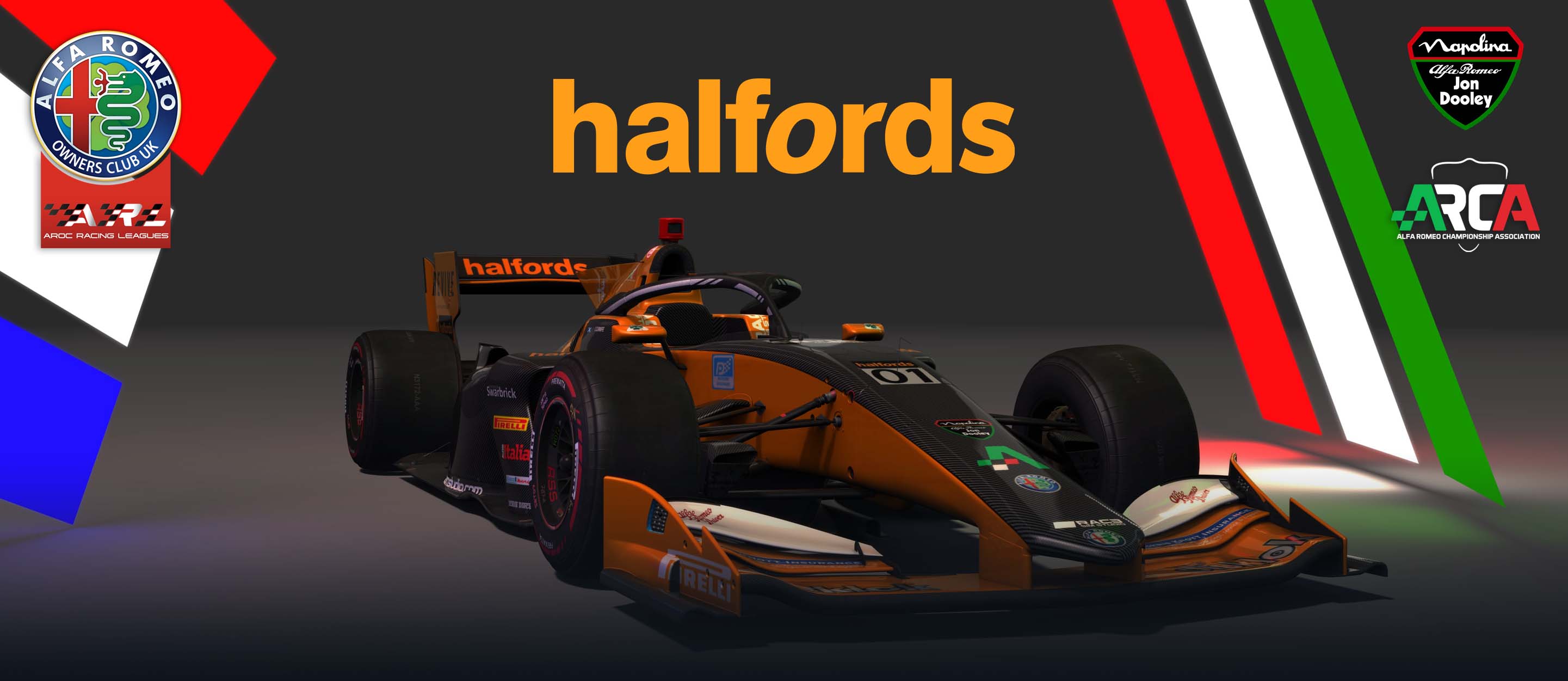 FAQs
What spec of PC do I need to participate?

You will need a reasonable specification laptop or PC, ideally with its own graphics card. If you play PC games on your PC today then it will probably be fine, but some older PCs and laptops may only have onboard graphics cards which may struggle to render the fast-paced graphics of a racing game. Best to give it a go and see how it performs!
What else do I need, like controllers and steering wheels?

You will need some way of controlling the car in the game as this proves very tricky with the keyboard, and this can be with a USB gaming controller (e.g. for an Xbox or PS4) or a racing sim setup with a steering wheel and pedals. There are some reasonably priced steering wheel and pedal setups for the PC so you don't need to buy the whole racing chair rig – you can buy all that later if you really love it and this becomes a passion.
What software do I need?

You will need Assetto Corsa Ultimate Edition for the PC on Steam which is available for around £30. If you already have the regular Assetto Corsa edition you will need to add Dream Pack 3 for the extra features and circuits we use.
When are the races?

Races are scheduled at various times and, depending on the Championship, will include practice, qualifying and the race itself. Click on the Calendar links above to see when the races are taking place. And remember, if there is no race happening you can still get on the track as we run open sessions all day long.
I'm nervous of racing, can I just have a go on my own?

Throughout the day, when races are not taking place there is a looping open-access session happening. So you can pick a time when racing is not happening and just get on the track. But don't worry, there are lots of amateurs as well as more experienced racers and nobody is judging you. Probably.
I have Assetto Corsa on Xbox or PS4, but not on the PC!

Sorry, our championships only run on Assetto Corsa for Windows PC.
I'm not a member of the Alfa Romeo Owners Club, can I still join in?

The Championships are only for valid members or pre-qualified experienced racers in partnership with the Alfa Romeo Championship Association. It is just one of many benefits we give our members. But truthfully you'd be mad not to join the Alfa Romeo Owners Club if you are an Alfa Romeo enthusiast or owner.